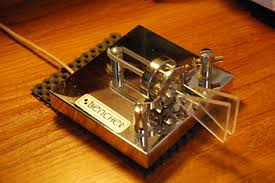 Anyone and Everyone interested in learning CW or improving their CW Skills are invited to join our weekly practice group.
You can post your interest on our groups.io page here.
When: Beginning August 18, 2021 and recurring each Wednesday at 5 pm
Where:Port Charlotte American Legion 3152 Harbor Blvd, PC in the Back Room
Amenities: The kitchen is open to all participants for dinner and the bar is open to all Legion members
Goal – Develop CW skills necessary to head copy and send perfect code at 15 wpm and up sufficient for Contesting and Rag Chew.
Approach – Starting with Audio training to establish the subconscious mental connection between the CW dits/dahs and the letter. Once copy skills are developing, introduce sending practice with the Iambic Key.

This is not a class, rather a study and practice group learning together.
Practice sessions will include
Introduction to copy practice tools.
Copy with FLDIGI assistance
Copy code drills
Simulated CW contest drills
Sending practice tools
Send & receive peer to peer
Contest with FLDIGI assistance
Discovery of new training resources